Principals
Lenard Cole | Lead Accountant & Owner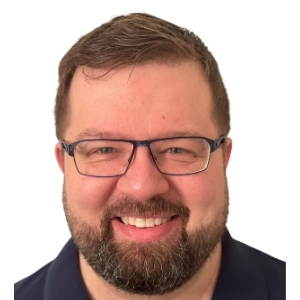 With a blend of an analytical and creative professional style, Lenard Cole is a different kind of accountant; one that is compelled to bring up the hard questions to help uncover hidden profits in your business.
Lenard's clients choose him for his intellect, authenticity and drive to help their businesses prioritise their profits in ways they never have before. His clients are the best at what they do, and they know to work with an expert to consult with and coach them.
Through Cole CPA Group, Lenard works with a select number of clients as well as delivering financial and accounting training and consulting for companies, groups and organisations through keynote and seminar presentations.
Lenard holds a Bachelor of Economics from the University of Saskatchewan and also is a graduate of the Certified General Accountants (CGA) of Saskatchewan accounting program and the Certified Financial Planners® program. In addition, he holds the prestigious CFP® and CPA, CGA designations.
Lenard is one of the select few, nationwide, that have received a certification in the Profit First methodology. This system is a new approach to cash flow management that's helping entrepreneurs ensure they make a profit and are paid.
Lenard has been very involved in many business and charitable organisations. His professional experience includes serving as Vice President of the CGA Saskatchewan Board of Governors, and President and Executive Treasurer of the Christopher Leadership Courses of Canada (a national charity devoted to leadership development and public speaking).
Advisers
Mike Michalowicz | Adviser & Lead Profit First Strategist
Mike is the
entrepreneur
behind three multimillion dollar companies and is the author of Profit First, The Pumpkin Plan, Surge, Clockwork, Fix This Next, Get Different and what BusinessWeek deemed the entrepreneurs cult classic, The Toilet Paper Entrepreneur. He is a former small business columnist for The Wall Street Journal, speaks internationally on entrepreneurial topics, and is the creator of the Profit First method. Mike is an active adviser on Profit First to our firm.
The Story behind Cole CPA Group
We are here to HELP YOU be successful whatever that looks like for you.
Lenard Cole has been in the financial services industry since 1996 and in 2010 started in Accounting Public Practice while still working with AFS Advisory Group. Being torn in too many directions at once and not being able to focus his efforts in any one area, he decided to embark on his own and form Cole CPA Group as an independent firm in 2019.
Lenard Cole, for over 25 years has had a special focus on forward planning and ongoing management for business owners and professionals. He has extensive experience in both the accounting and planning of a business, allowing his to turn numbers into meaningful data, that can help achieve:
More sales and revenue
Reduction of unnecessary expenditures
Understanding of your business and situation
A compass to choose the next direction to take
Your financial information is not just to determine how much tax you have to pay. It's a way to see how the business is doing, what you are achieving, and it allows for informed decision making. It's not just historical data.
What We Do
We are Financial Planners and Accountants who manage the finances, regulatory reporting and tax requirements for our clients. This is important as neglecting the proper monthly tax and expense management often leads to frustration and a less profitable business. If you want to be free of the headaches and stress of keeping your paperwork and tax filings up-to-date by having a trusted professional take care of the process, please contact us. This allows you to be free to focus on what you are best at, working and building your business.
Our Mission
To transform the way that Businesses and Accountants are working together to drive their businesses forward.